In December 2017 the West Midlands Police and Crime Commissioner announced he would spend an extra £2 million tackling gangs and violence over the next two years.
The investment, by David Jamieson, is in response to a 201 page report which he commissioned following an increase in violent crime in the West Midlands.
The funding will be put in place for a wide range of projects, including:
A team of expert negotiators to defuse violence between gangs and to help individuals escape a life of crime.
A team of youth workers to be placed in Accident and Emergency departments to identify young people caught in a cycle of violence.
A mentoring scheme to help young people, at risk of offending, make the right life choices.
A package of support will be put in place to rehabilitate ex-offenders as they leave prison and re-enter their communities. The aim is to break the cycle of crime.
A set of programmes designed to provide alternative activities for young people at risk of school exclusion and offending.
The Police and Crime Commissioner is already supporting the Commission's recommendations by introducing Police Cadet Units in areas affected by gangs and violence; supporting a multi-million pound programme to help young people, on the brink of criminality, find training and work; funding an extensive anti-violence programme in schools and bringing in a team of experts who will be based in hospitals to identify young people involved in violence and divert them away from a life of crime.
This investment by the PCC follows a recent and sustained increase in gun and knife crime. The West Midlands Police and Crime Commissioner, David Jamieson, said: "When gangs and violence strike it plagues our communities indiscriminately, leaving victims in its wake.
"This comprehensive report has clarified and deepened our understanding of the causes of these crimes and what circumstances lead people to turn to violent crime.
"In order to help reverse the current rise I will invest an extra £2 million from my budget to tackle the causes of violent crime.
"Whilst investment of this sort is much needed, I am more than aware that I can't tackle this issue alone. Neither can the police simply arrest their way out of the situation. That is why I am delighted the local communities will take a lead on reaching out to vulnerable and easily led young people who may be about to make the wrong life choices.
"In years gone by we've made big strides in reducing violence on our streets, only to see some of those improvements slip away in recent years. As a society we must treat this issue with the consistency that we do terrorism or child safeguarding. This means our response must not cease once the current spike in violent crime is under control. Lessons from the last fifteen years show us, that it is once we let up that problems return. We must tackle the causes of violent crime 365 days a year."
In 2012 the number of gun crime incidents in the West Midlands stood at 459, but by 2016 that number had risen to 584. At 19 per 100,000 people, the West Midlands has a relatively high prevalence of gun crime. The England and Wales average is only 9 per 100,000 people. It is important to note that firearms data includes offences where a firearm has been used as a threat or blunt instrument. The number of discharges is far smaller. 0.5% of all gun crimes in 2016 were murders. 3.8% were attempted murders.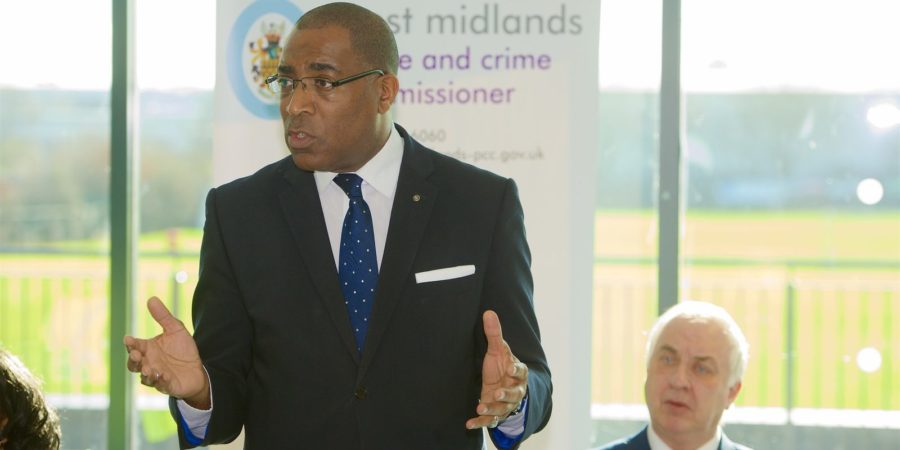 Bishop Derek Webley, Chair of the Gangs and Violence Commission said: "After what appeared to be a sustained period of calm, a rise in the number of gang and knife related incidents had altered that trend in a way that became quite disconcerting.
"On the back of that situation the Police and Crime Commissioner invited me to chair a commission to address the issue.
"The Report looked closely at the current situation, the causes and the solutions.
"Tackling this problem isn't easy. There are no quick fixes.
"We know we need all the authorities, various bodies and communities to work together to solve the problem.
"I am sure that, by drawing on that collective wisdom, we can find a number of solutions going forward that will make our city and region a safer place to live, work and socialise."
Knife crime in the West Midlands has also risen in recent years from a low in 2012. In 2012 there were 1,566 knife crime incidents. By 2016 that number had risen to 2,296.

Download the summary report and recommendations
Commission on Gangs and Violence: Uniting to improve safety
Download the full report report and recommendations
Commission on Gangs and Violence: Uniting to improve safety