Police have the power to stop, search and question people at any time if they suspect that person of committing an offence. The power is commonly known as 'Stop and Search'.
Stop and search can be a source of tension between the police and the public. As such, the West Midlands Police and Crime Commissioner is committed to ensuring there are robust checks in place to make sure the police are acting proportionately and within the law.
In recent years West Midlands Police has overhauled its use of the controversial stop and search power. This has led to an increase in its effectiveness across the region. West Midlands Police was one of the first forces to adopt the Home Office's "best use of stop and search" scheme. As part of the scheme, it introduced a raft of measures to improve its use of the power. Central to the changes is the 'stop and search' mapping scheme. The initiative allows the public to see exactly where people are stopped and searched and what the outcome was. It also means that, for the first time, people living in the force area can see details like the ethnicity and age range of those who are stopped and searched.
There are also ongoing projects that are improving scrutiny, teaching young people their rights when stopped and searched, researching disproportionality, and increasing the range of data we publish.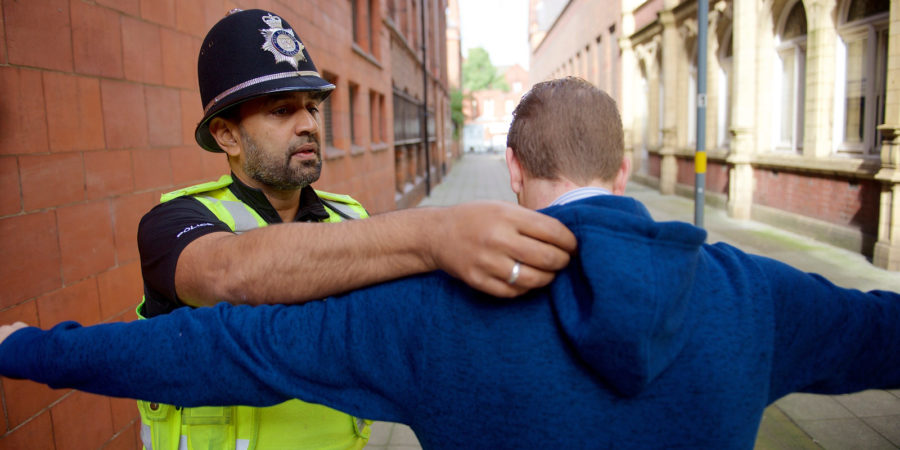 Stop and Search map
You can now track Stop and Searches that have happened in your area here.
What are the Stop and Search powers?
There are a number of laws in place which allow the police to 'Stop and Search' people. The most common powers used are under the Misuse of Drugs Act, the Police and Criminal Evidence Act or the Firearms Act. For an overview of these powers and others, as well as how frequently they are used, see here
Know Your Rights
You or a vehicle that you are in can be stopped and searched if a police officer has reasonable grounds to suspect that you are carrying drugs, weapons, stolen property, or items that could be used to commit a crime.
The officer searching you must explain why you are being searched, what they are looking for, and what law you are being searched under.  They must tell you their name or ID ("collar") number and the police station where they are based.  The police officer must offer you a receipt with details of the search.
The police officer will ask you to identify your ethnicity within pre-set categories.  This allows the public and the police to monitor whether stop and search powers are being used fairly, proportionately and effectively.
The police officer should treat you respectfully, professionally and with dignity throughout the search.
Been stopped and searched? Tell us how it went
If you have been stopped and searched, you can tell the Police and Crime Commissioner and West Midlands Police how it went here.