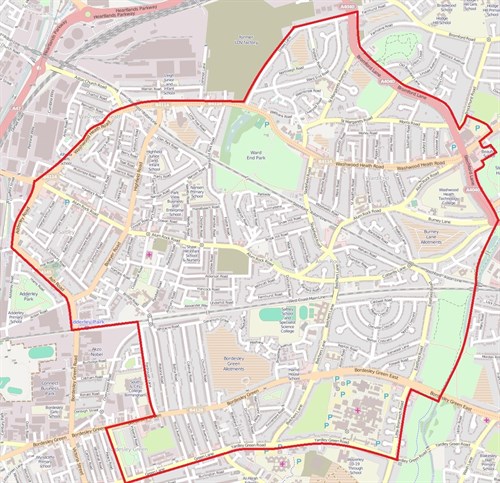 Time, Date and Duration of Authority to Search

Thursday 29th November 18:00 hours to Friday 30th November 06:00 hours.

Area covered by Authority (Please attach any relevant maps)

Details of Authorising Officer
G Cann, ACC (7599)
Reason for Authority (Brief Summary for Publication)

The communities of Alum Rock and Bordesley Green have seen a rise in public-place violence over the last few months, with some very serious levels of force, including cases of weapons being used. This is not the case everywhere else in the city of Birmingham. West Midlands Police is determined to tackle this issue head-on, and to use the full range of powers available to us where proportionate and necessary. Alongside a number of proactive and investigative activities taking place, an authority under section 60 of the Criminal Justice and Public Order Act 1994 has been made.
There are two elements to the grounds to this application. The first is the number of recent firearms discharges and the second is the total volume of violence with weapons in the same area.
Shootings
Since 01 September 2018, there have been 10 x Firearms discharges across the Birmingham East NPU – this is an increase of 4 x discharges when looking at June, July and August 2018.
8 of these have taken place within a narrow area of Alum Rock.
The peak times for the firearms incidents is found to be between 00:00 and 04:00
Most Serious Violence
Over and above the firearms discharges, this month the constituency has seen 76 assaults occasioning actual bodily harm, 14 using weapons; and 9 woundings, one these involved bats and metal bars. There have been 5 instances of threats to kill and 4 possessions of bladed articles on a school premises. This pattern of criminality paints a picture of a propensity for individuals to both carry and use weapons.
Details of OIC (for contact or enquiries)
Insp M Crowley (0534)

After the Authorised Period
Number of Stop/Searches Carried Out Under the Authority
15
Outcomes of those Stop/Searches
1 x Arrest, Consequence Stop & Search
1 x Cannabis Warning
13 x NFA