Before the Authorised Period
Time, Date and Duration of Authority to Search
1700hrs on Friday 9th August 2019 until 0300hrs on Saturday 10th August 2019
Area covered by Authority (Please attach any relevant maps)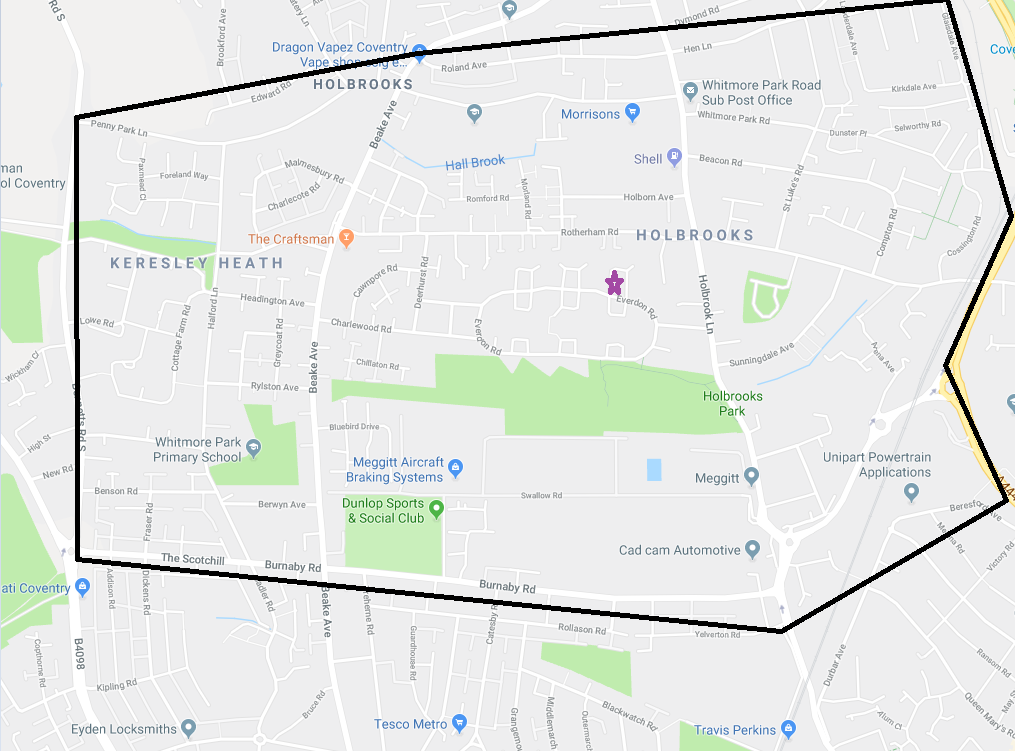 Details of Authorising Officer
Requesting Officer – Supt 5892 Healy (NPU Coventry) Authorising Officer – ACC Boycott
Reason for Authority (Brief Summary for Publication)
Coventry is currently a Force Mission and has a 'Gold Group' via Op Torcular in support due to the increased levels of serious violence occurring within the City. It is well documented that we have seen an increase in the tensions between rival gangs; these tensions have culminated in increased number of firearms discharges/violent offences, and have included persons being stabbed and injured. There have also been a number of firearms discharges and although there has been an increase in visible police resources/operational activity, serious violence has continued and local community tensions remain a concern. Local Media continues to focus on reporting violence and as recently as yesterday (08/08/19) via CovLive. Girl, 16, found carrying a knife in Coventry city centre Knife crime in Coventry is a 'force priority', say police As an NPU we have held numerous CMMs and have proactively undertaken a number of 5 x firearms warrants in the last 2 weeks, 3 of which have been in Wood End area, although we have not recovered any firearms we have recovered substantial amounts of drugs and other weapons (knives) and a number of people have been arrested (Charged & Bailed). I remain concerned of the continued gang activity within Wood End and more recently Holbrooks area of the City and the continued use of serious violence to settle their disputes. We remain unsure of the motivations for the increased use of serious violence but believe drug disputes and subsequent retributions are strong factors.
Details of OIC (for contact or enquiries)
DCI Paul Minor
After the Authorised Period
Number of Stop/Searches Carried Out Under the Authority
X 8 Stop Checks (low footfall in designated areas due to adverse weather)
Outcomes of those Stop/Searches
No Arrests and or offences disclosed.